Yanti's jazzy tenor style voice lends nicely to Jazz Standards of the 20's, 30's and 40's in many different grouping and for many different occasions.  Yanti has performed at local eateries, wineries, and retirement homes.  She also performs for private parties, weddings and other special occasions.  Contact her if soft, sultry jazz stylings pair nicely with your event or occasion.
SAX AMONG FRIENDS
Yanti has added her voice to saxophonist Don Wade's grouping, Sax Among Friends.  The group has performed as a duo, trio, quartet, and quintet and provides quality jazz music to venues all around the South Okanagan.  Yanti, Don, and Sax Among Friends has become well known for providing seniors entertainment and retirement home shows. The group has also performed at local art galleries, restaurants, and community events.  Please visit Sax Among Friends' website for booking, up to date performance information and letters of recommendation.
THE ALLAN CROSSLEY BAND
Recently, Yanti has joined a group of local long-time legendary Okanagan musicians that have delighted audiences at Zias Stonehouse Restaurant in Summerland, B.C, The Vernon Jazz Club, and the Dream Cafe in Penticton.   The South Okanagan 'super-group' has Allan Crossley on keys, Stefan Bienz on bass, Larry Crawford on horns and Yanti's vocals.   Audiences have raved about this grouping, which is still developing new sounds and finding how each of their talents combine to form truly amazing sound.
Buy their CDs of original jazzy music on Apple Music, Spotify or Google Play.
Contact Allan Crossley for bookings and more details.
THE JUSTIN GLIBBERY QUARTET
The Justin Glibbery Quartet brings together some familiar faces to the Dream Cafe – Michael Treadway on drums and Stefan Bienz on bass. This time around there are some newer faces as well – Michael Perkins on trumpet is an Okanagan based trumpet player who has a stellar musical resume.  From innovative original compositions to torch vocals on jazz classics, this group will entertain you and have you feeling it!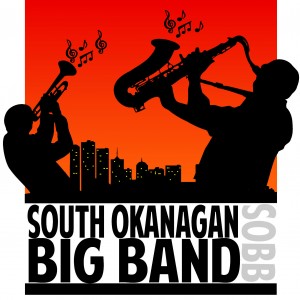 SOUTH OKANAGAN BIG BAND
On a few very special occasions, Yanti has the opportunity to sing with the South Okanagan Big Band.  Formed as a not-for-profit group in 2011 by Richard de Jonge and a small group of fellow music enthusiasts, the South Okanagan Big Band (SOBB) is still a fairly young band.  What brings them together each week is the joy of playing those old swinging tunes of the 1930's and 40's made popular during the Big Band Era, plus some choice diverse tunes that have come along since!  The band currently makes their home at the Martin Street Art & Music Gallery in Penticton BC, practicing there weekly and playing for events on a fairly regular basis.  For more details about SOBB, check out www.sobb.ca.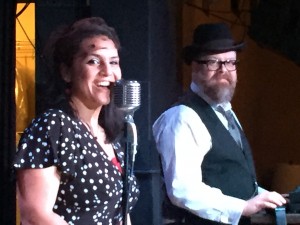 DJ TENACIOUS T
When Yanti and DJ Tenacious T team up it's a party!  From theme parties to dances, Fundraisers to weddings, this duo bring a dynamic feel to every event.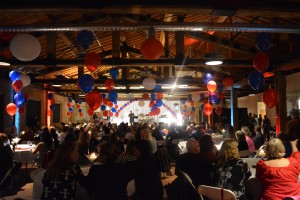 FUNDRAISERS
Yanti cares deeply for her community and is ready to help in any way she can.  Hiring Yanti to entertain guests at a fundraiser is a fun and affordable way to create a giving atmosphere for those in attendance.  Contact Yanti for more information about how she can help you with your upcoming event.
Yanti and her microphone have fronted various other groupings around the Okanagan.  The Okanagan is full of musical talent and Yanti delights in sharing her voice in a multitude of genres and groupings.  From singing in a duet with a lone keyboardist to fronting a seventy person choir, Yanti loves to sing and share her voice.  Yanti is experienced when it comes to a wide variety of performances.  From wedding to telethons, memorial services to board installations, Yanti can provide the musical "icing on the cake" for any occasion.
If you are a musician looking to hire a vocalist, Yanti is at your service!