Welcome to Yanti.ca!
This site includes songs, events, galleries, videos, press, and much more…
Upcoming Events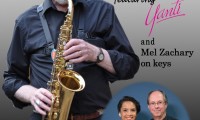 Haven Hill Retirement Centre
May 26, 2016 @ 12:00 pm – May 26, 2016 @ 1:00 pm
info@yanti.ca Yanti's jazzy tenor style voice lends nicely to Jazz Standards of
Read More
info@yanti.ca Yanti has known since she was young that her voice
Read More
info@yanti.ca Yanti facilitates students learning to connect with their minds, bodies and
Read More
info@yanti.ca  @ Yanti's kids programs are designed for kids to engage with
Read More
info@yanti.ca Yanti is experienced when it comes to a wide variety of
Read More
info@yanti.ca SOUNDSTAGE PRODUCTIONS Under the direction of Lynne Leydier A.R.C.T, Soundstage Productions
Read More
info@yanti.ca KARAOKE Karaoke helped Yanti discover her love for vocal performance.  She
Read More
info@yanti.ca Yanti is true to her heart and is a true community
Read More
Videos
Enjoy some of Yanti's performance videos
Past Events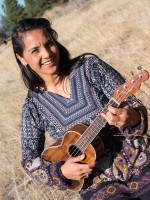 I will be singing and playing ukulele for this amazing event… APRIL 16th 6-10pm Black Tie dinner ( just wear something fancy), auction, and entertainment at Linden Gardens.(massive gratitude to Linden Gardens for offering this venue) This is going to be HUGE and you must buy your tickets in ADVANCE. Tickets will be sold at […]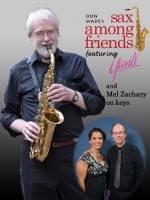 Come and see the Sax Among Friends trio serenade droves of brides and grooms to be, wedding planners and anyone going to Cherry Lane Shopping Centre in Penticton this Saturday.  Don Wade has prepared a wonderful set of jazzy love songs for the special occasion.  Join us at noon and stay to see the fashion […]
Allan Crossley Band – Recently, Yanti has joined a group of local musicians that have delighted audiences to sold out venues. The South Okanagan 'super-group' has Allan Crossley on keys, Stefan Bienz on bass, Larry Crawford on horns and Yanti's vocals.   Audiences have raved about this grouping, which is still developing new sounds and finding […]
Blog
News & updates
I am feeling grateful for the abundance we have in this community.  Over the course of 3 1/2 months, a melting pot of hundreds of people donated to the Great Naramata Recycled Clothes Sale.  This Fill-A-Bag* (*grocery bag) for $5 fundraiser for the Naramata PAC, starts in Yanti's home in January and finishes up at […]
Today was so great!  Sax Among Friends played a love filled set put together by Don Wade. Allan Crossley guest starred as pianist for this love-ly event. One of my students came to sing a song and she was so well received by this elder crowd some of them had tears! I just LOVE my […]
I learned some dance steps AND had great fun with the small and spunky crowd at the Swing and Jive! Thanks to Allan Clarke for hosting the Penticton Swing N' Jive Club… DJ Tenacious T and I are looking forward to the next one!
WOW… just wow!  I am in the car GLOWING after one of my most musically fulfilling evenings at Zias. Allan Crossley, Stefan Bienz, Larry Crawford and I spent a splendid 7-9pm evening spilling our hearts out to a full house at Zias. One of my favourite moments was when we started "Don't Get Around Much […]